MANAGE YOUR MONEY AT YOUR CONVENIENCE! 
LOG ON

Click the Login link at the top of the webpage.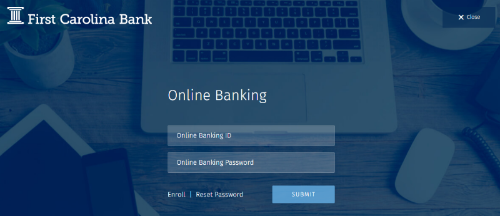 First-Time Users: select Enroll to sign up for Online Banking.
Returning Users: enter your Online Banking ID and Password.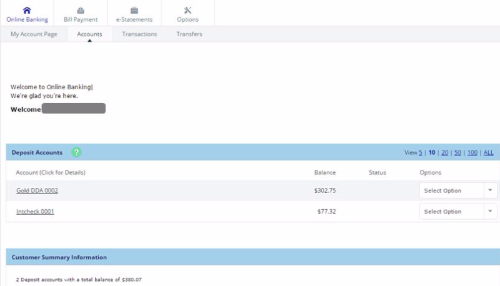 View all of your First Carolina Bank Account Balances at a glance.
ONLINE BANKING


View your Detailed Transactions, including Date, Ref/Check Number, Check Image (If Applicable), Description, Amount Withdrawn/Deposited, and Balance.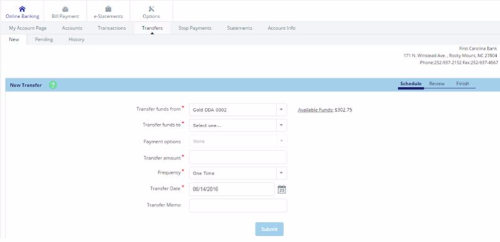 Transfer funds between your First Carolina Bank Accounts as well as your accounts at other banks. Transfers can be set up as One-Time or Recurring.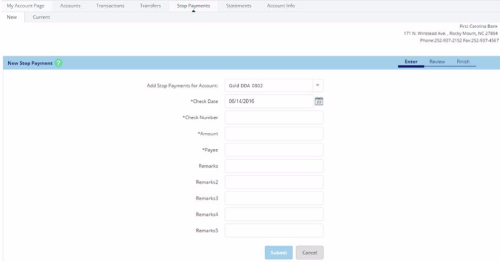 Create a Stop-Payment on a lost or stolen check.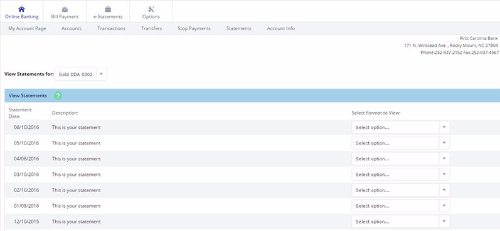 Have access to previous Statements.
BILL PAYMENTS

View a list of Scheduled Payments you have already set up. 

Under New Payment, select Quick Payment to quickly pay a bill you've already added to your Online Banking. 
Select Add Payment to start paying a new bill online.

Payees will allow you to manage any person/company you've added to your Online Bill Payment.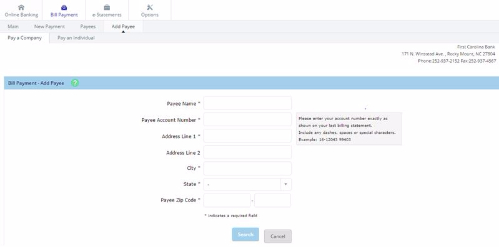 To add a new payee that will show up under Quick Payments, just click Add Payee and enter the requested information. 


E-STATEMENTS


View your E-Statements for the accounts you've opted in.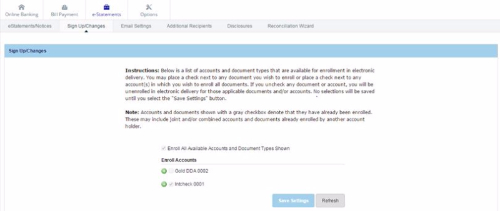 Manage your E-Statements for any account by going to Sign Up/Changes. 
PERSONALIZED OPTIONS

Manage your Personal Settings.

Manage your Accounts, including your account Pseudo Name (i.e. Money Market Account could be changed to House Fund Account). 

Manage what items Display on your personal Online Banking site.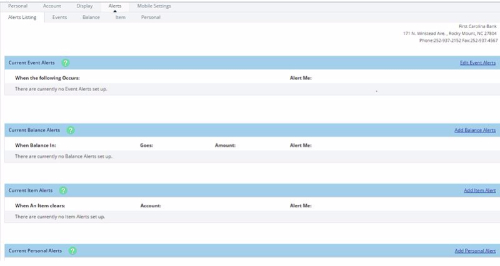 Manage Alerts, including specific events, balances, logon notifications, etc.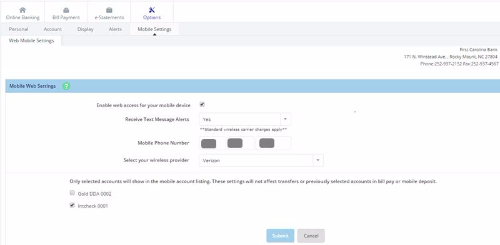 Manage your Mobile Settings.
---