MANAGE YOUR MONEY AT YOUR CONVENIENCE! 
To download a copy of this guide, click
here
.
LOG ON

Click the Login link at the top of the webpage.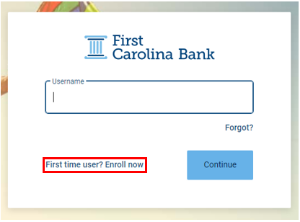 First-Time Users: select "First time user? Enroll now."
Returning Users: enter your Online Banking ID and Password and select "Continue."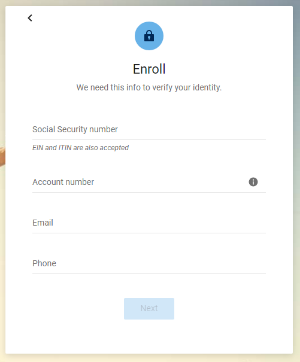 First-time Users: Complete the requested information. If you are unsure of your account number, contact your local branch for assistance. Select "Next" when complete.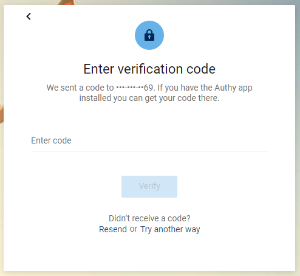 First-time and Returning Users: Enter the confirmation code that is texted to the number on file or select "Try another way" to receive the code via phone call. Select "Verify" when complete.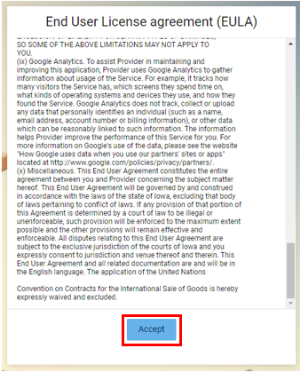 First-time Users: Review the End User License Agreement and select "Accept" when complete.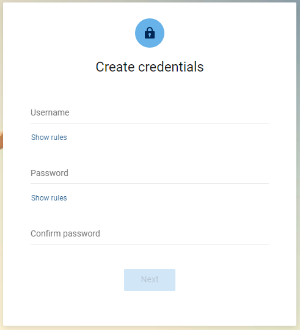 First-time Users: Create your online banking credentials. To ensure you have chosen credentials that meet the First Carolina Bank security criteria, select "Show rules." Select "Next" when complete.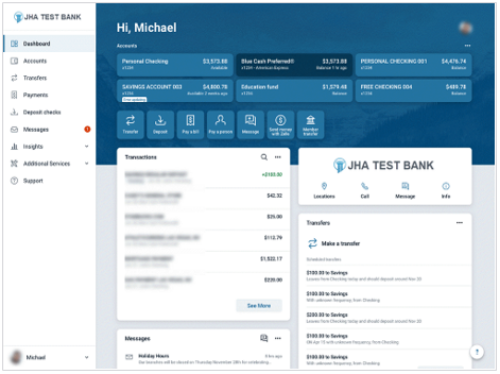 View all of your First Carolina Bank Account Balances at a glance.
ONLINE BANKING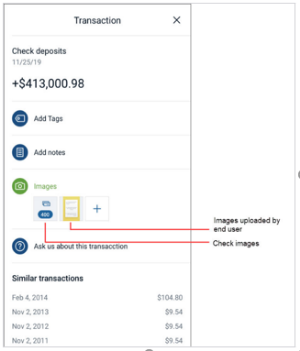 View your Detailed Transactions, including Date, Ref/Check Number, Check Image (If Applicable), Description, Amount Withdrawn/Deposited, and Balance.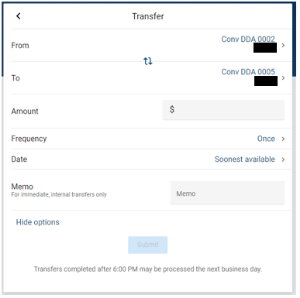 Transfer funds between your First Carolina Bank Accounts as well as your accounts at other banks. Transfers can be set up as One-Time or Recurring.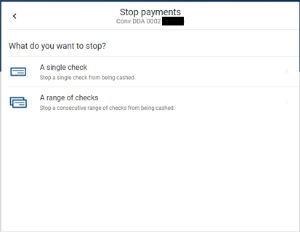 Create a Stop-Payment on a lost or stolen check.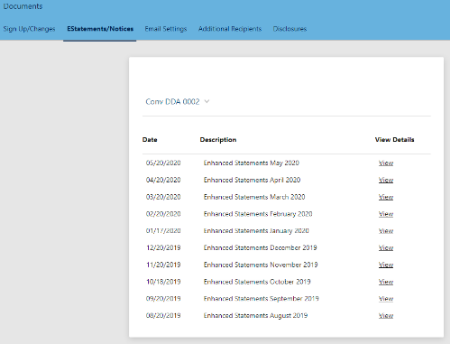 Have access to previous Statements.
BILL PAYMENTS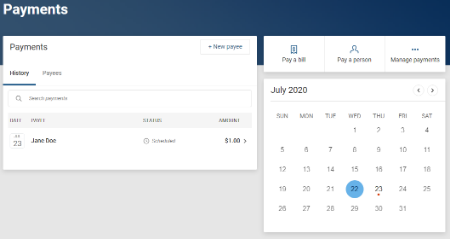 View a list of Scheduled Payments you have already set up.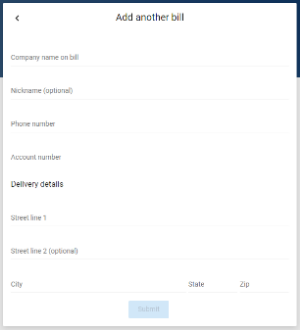 Select "Pay Bill" to start paying a new bill online.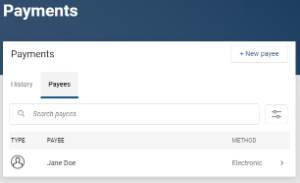 Payees will allow you to manage any person/company you have added to your Online Bill Payment. To add a new payee, select "New Payee" and enter the requested information. The payee will receive an email link to complete their account information. Once they have done this, they will be available to receive payments.


E-STATEMENTS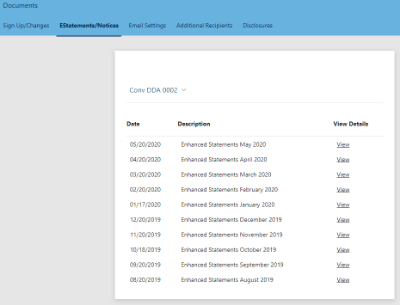 View your E-Statements for the accounts you've opted in.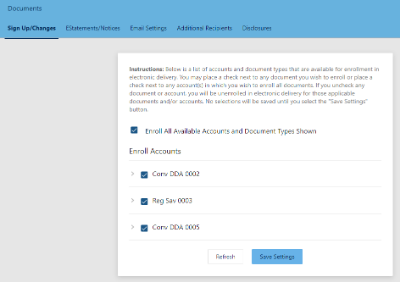 Manage your E-Statements for any account by going to "Sign Up/Changes."
PERSONALIZED OPTIONS

Manage how items are displayed on your Dashboard.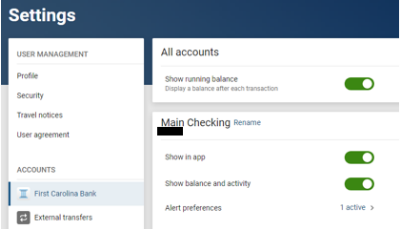 Manage your Accounts, including the Pseudo Name (i.e. DDA 0001 could be changed to Main Checking).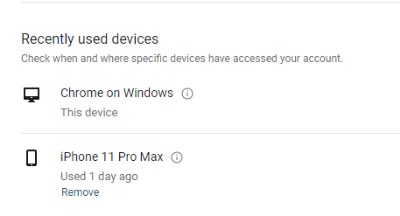 Monitor the Recently Used Devices used to log in to Online Banking.
---