Life Planning Hierarchy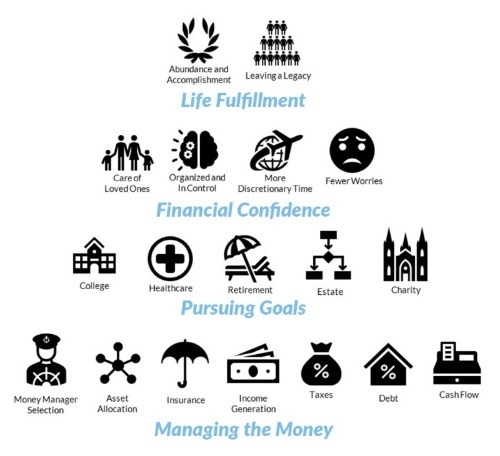 Life planning is the natural advancement of financial planning and its Monte Carlo projections, spreadsheets, and cash flow analyses. These financial tools are applied to each individual client's resources, needs, and goals to best effectuate a life of abundance and fulfillment. This effort extends well beyond projecting whether your assets of $W will last for your life expectancy of X years if you take an annual distribution of $Y and earn an annual return of Z% on your investments.
Three Lanes of the Life Planning Process

Life planning involves every stage of a family's financial journey. Most planning offerings involve only a single approach, such as investments, ignoring the complexities of each family's unique financial situation. We guide you down each of the three lanes toward a life of financial and personal success.