Savings Accounts Made Simple

In the current financial environment, you've likely seen a variety of rate promotions for different account types, and you may be wondering the best way to make these promotions work for your financial goals. If so, this blog post is for you.

Highlighting our Financial Literacy Committee

At First Carolina Bank, we are committed to our communities, and one of the ways we demonstrate that is through our Financial Literacy Committee. We partner with the American Bankers Association in addition to our state-specific associations to provide financial literacy education for a variety of ages.

Fraud Types & Prevention Strategies

According to a Federal Trade Commission release from earlier this year, consumers reported losing almost $8.8 billion to fraud in 2022, representing an increase of more than 30 percent from 2021.

In this blog post, we will be discussing a few common types of fraud that bankers at First Carolina have seen recently, and how customers - both consumer and business - can best protect themselves. 

Exploring First Carolina Bank's Safety and Soundness

Chief Risk Officer Stokes Suiter and Chief Credit Officer Steven Deaton set the parameters through which the Bank lends money, approve loans, and regularly assess vulnerabilities based on macroeconomic changes to ensure that the Bank is able to provide a safe and sound banking experience for our customers.

Women in Leadership at First Carolina Bank

In celebration of Women's History Month, we wanted to spotlight some of our female leaders by asking them to share their experiences as a woman at First Carolina Bank and in the banking field at large.

Life Well Planned: Highlighting First Carolina Wealth

While most planning offerings focus on one outlet, such as investments, First Carolina Wealth's life planning lens allows for a more well-rounded approach. Life planning involves every stage of a family's financial journey, and our team is prepared to provide advice and guidance in the areas of investment management; personal and business planning; asset protection; business buying and selling or succession planning; tax management and estate tax minimization; and retirement planning.

Which checking account product is right for you or your business?

At First Carolina Bank, we have a variety of checking account products that are uniquely designed to fit your or your business's banking needs. To dive deeper into just what makes these accounts work for you, I sat down with two of our retail team members: Robin Hundley, Reidsville Branch Supervisor, and Emily Pugh, Wilmington Universal Banker.

The History of First Carolina Bank

It's July 30, 2022, and First Carolina Bank President and CEO, Ron Day, is unwrapping a commemorative gift of a framed poster signed by all 100-plus employees of the Bank, many of whom are in attendance with their families at the day's festivities. The signatures surround a special Bank logo, its column modified to include a 10 with 10 stars below it to mark each year of operation—the occasion, of course, is the Bank's 10-year anniversary...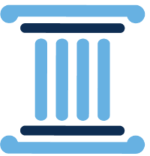 "We do the day-to-day things in banking extremely well."